Beautiful and easy weekend breakfast, for lovers of oranges – Easy Orange Flapjacks. Serve them with a lovely orange relish and almonds or just like that with some nice home made marmalade and plain yoghurt. Yummy!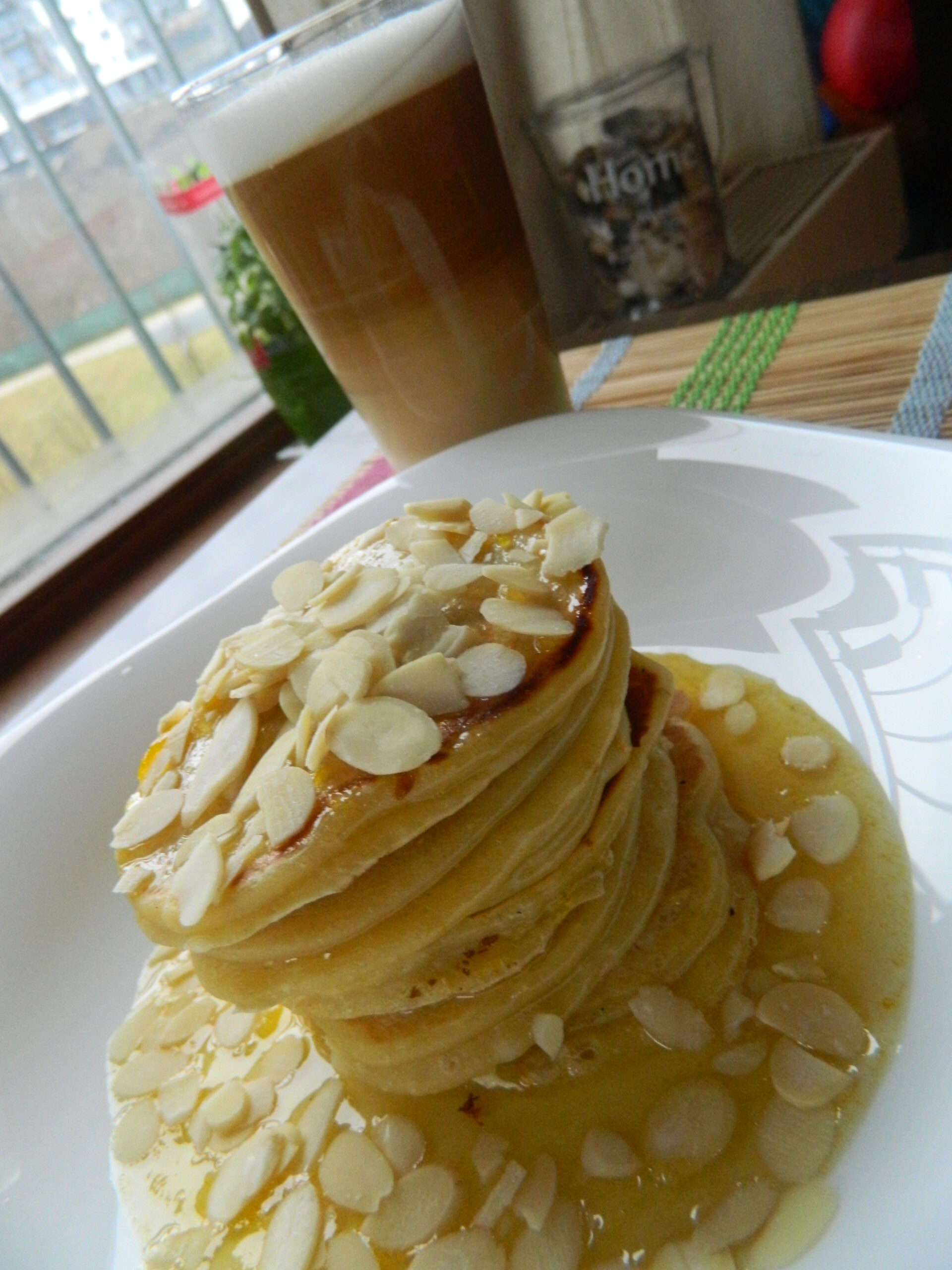 Easy Orange Flapjacks are suitable for kids 2+ because of a possible egg white intolerance. Ideal treat for an afternoon snack, may be too heavy for breakfast.
Total Time: 25 minutes
Shopping List
The Batter:
400ml of plain flour, sifted
1 teaspoon of baking powder, sifted
1 tablespoon of orange zest
1 package of vanilla sugar
3 whole eggs
500ml of milk
splash of olive oil
Orange Relish:
6 spoons of good quality honey
Juice from 1 orange
Almond flakes to serve
Instructions
In a large mixing bowl place flour with baking powder, orange zest and vanilla sugar.
Add eggs and start pouring the milk. Whisk on low-speed until incorporated well, then increase the speed to the highest. The batter should be not too liquid, nor too thick.
In the finale, stir in a good splash of olive oil.
Heat up a non sticking frying pan on high heat. By using a metal spoon (depending on size of the pan), start placing 1 tablespoon of the batter nicely next to each other. Leave few space between them (I made 5 at the time) and bake them from each side. If the pan is hot, it is question of 1-2 minutes from each side until they are nicely golden. Continue until there is no batter left. Set the flapjacks aside.
Once the flapjacks are ready you can add a few almonds into the hot pan, just to roast them for a bit. Simply delicious!
In a small deep cooking pan place some honey and the juice from the orange. Warm it up for about 2-3 minutes until it starts bubbling and it gets foamy. Pour the sauce over the flapjacks and finish with almonds. Done.
Makes 4 serves.
Get inspired. Sign up and receive favourites collected PLUS unique recipes.