All is about the preference, of course. My favourite is apricot marmalade. I really love the taste of it with cakes, toasts or dumplings. Very special is the combination of almonds and apricots – get inspired by my recipe of
Almond Loaf Cake
. Anyway, I give it a little bit of twist with vanilla sugar. The apricot marmalade is definitely one to start with as it is incredibly easy to work with. You practically use all its juice in it and you can play with the taste into perfection. Collect your apricots and get on it. Yummy! Total Time: 1,5 hour + 1 day chill to cool down entirely
Shopping List
2000g of ripe apricots with seeds (I got a special Italian red and yellow kind), washed and cleaned 300g of caster superfine sugar with vanilla pod in it, laid at least for a week Juice from ¼ of lemon or use of a gelling sugar
You can also mix the caster sugar and gelling sugar 1:1, instead of lemon. It consists of pectin, however, you get gellier texture and assurance that marmalades do not go bad.
Instructions
An evening ahead
Following up the same procedure as listed in my recipe
My Strawberry marmalade
.
The evening before, prepare the apricots. Clean them nicely from the seeds and quarter them. If they are tougher, nicely chop them into 8 pieces. If they are more ripe, leave them in 4 pieces as those will melt just as easy. Place them in a large pot. The amount makes about 2-3 layers. After each layer, sprinkle with good amount of sugar (mixed with gelling sugar optional). Leave the pot in a cold place for a night (in my case the trunk of my car).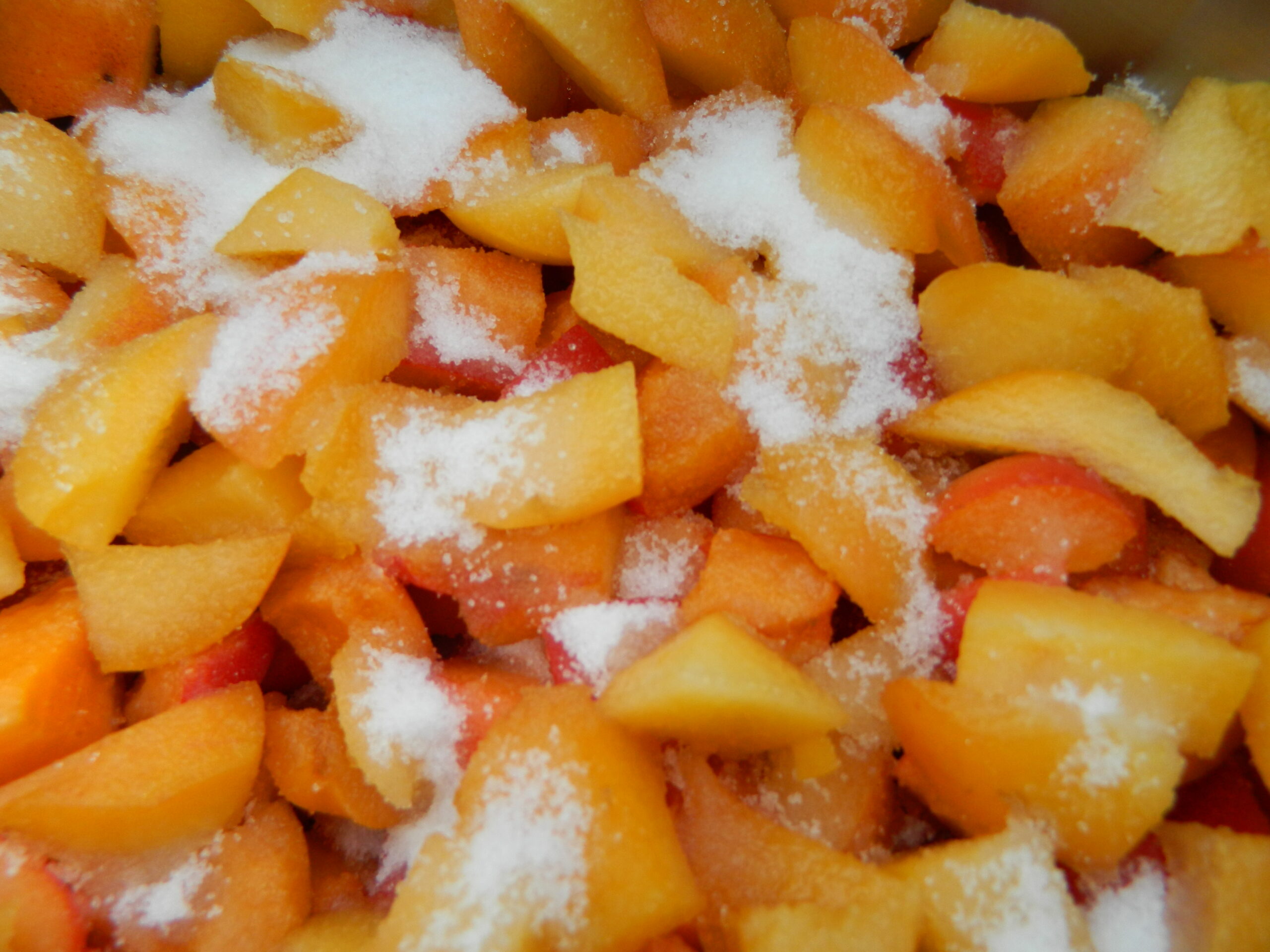 Next morning
Bring the pot and mix gently. On medium heat place around 3-4 large spoons of apricots into a frying pan. Use also the juice from the fruit. The cooking of apricots takes shorter than strawberries, half of the time. The procedure is, however, the same.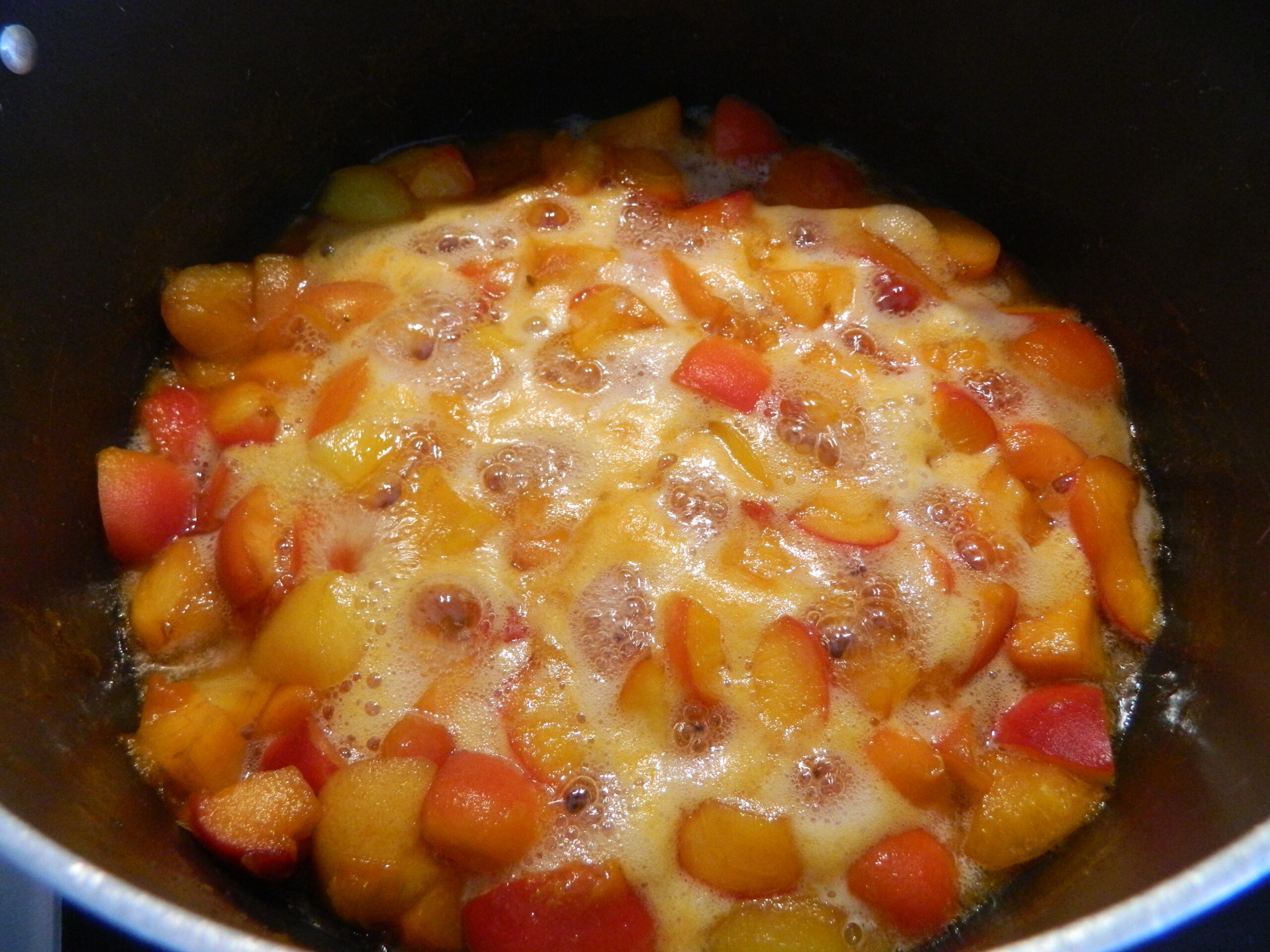 Firstly, the apricots melt, then the mixture gets foamy, then foam reduces and you can try the consistency. Maximum 10 minutes on medium heat.
My Culinary notes
The apricots are more acid in general. When the marmalade starts melting, taste it. If you don't find it sweet enough, you can add the caster sugar and juice from lemon (in case you don't use any gelling sugar within). If you add it at this stage, marmalade gets sweeter (as the sugar melts better) and guarantees better consistency, too. Note that apricots consist of pectin, so you don't need a lot of lemon juice. In fact, you could try even without it. However, I like the acidity and honestly, I don't dare to go without as I want my marmalade's to last longer. In case of the apricot marmalade, I used all the juice from the fruits. Makes 7 small jars.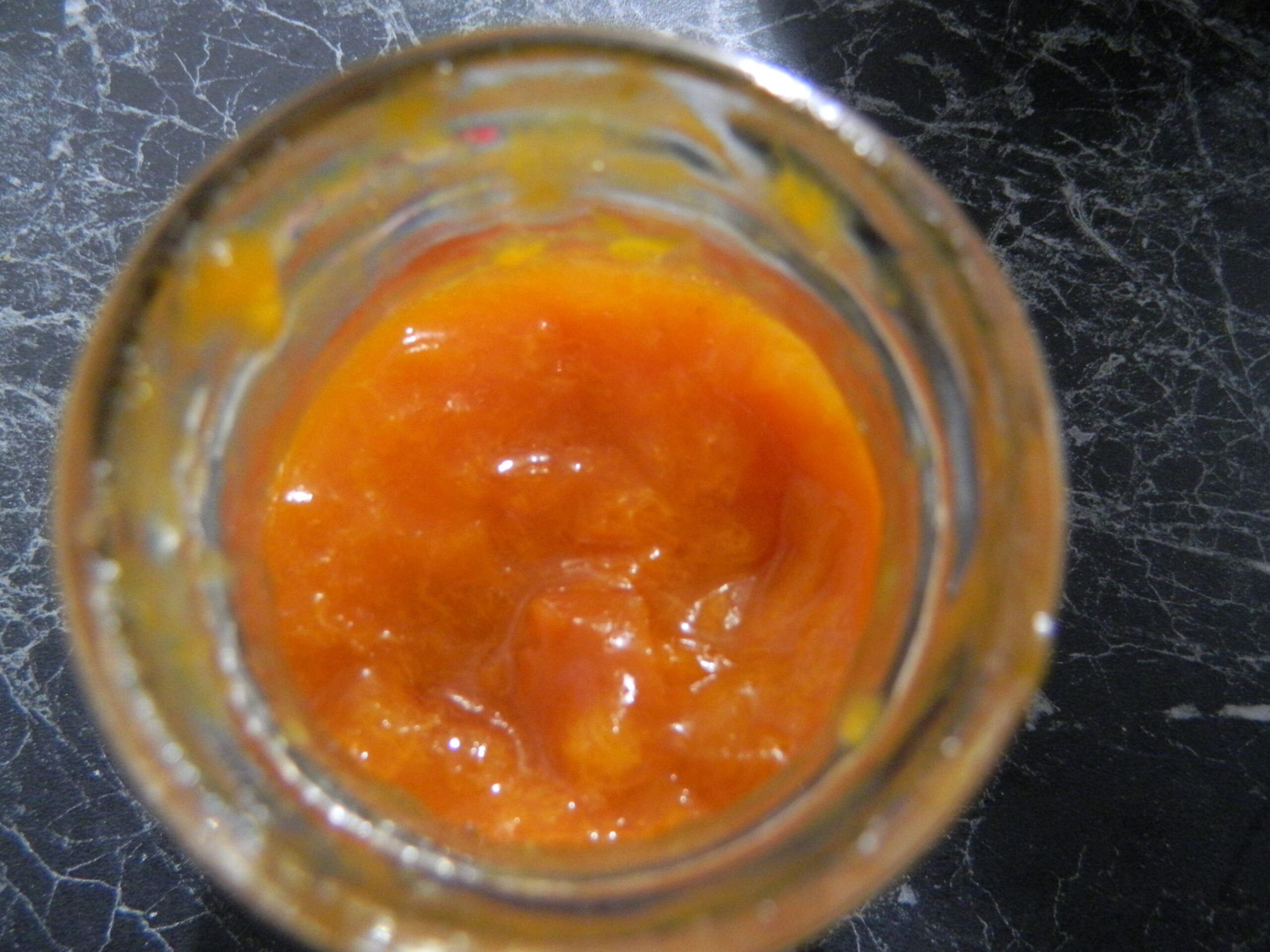 Get inspired. Sign up and receive favourites collected PLUS unique recipes.