New season, new projects – mushrooms. The Rolls Royce of the Fall specials and vegetarian meals as well. This time I treated myself to
Chanterelles
,
Penny Bun
and Champignons, of course we talk about: Creamy Mushroom Risotto.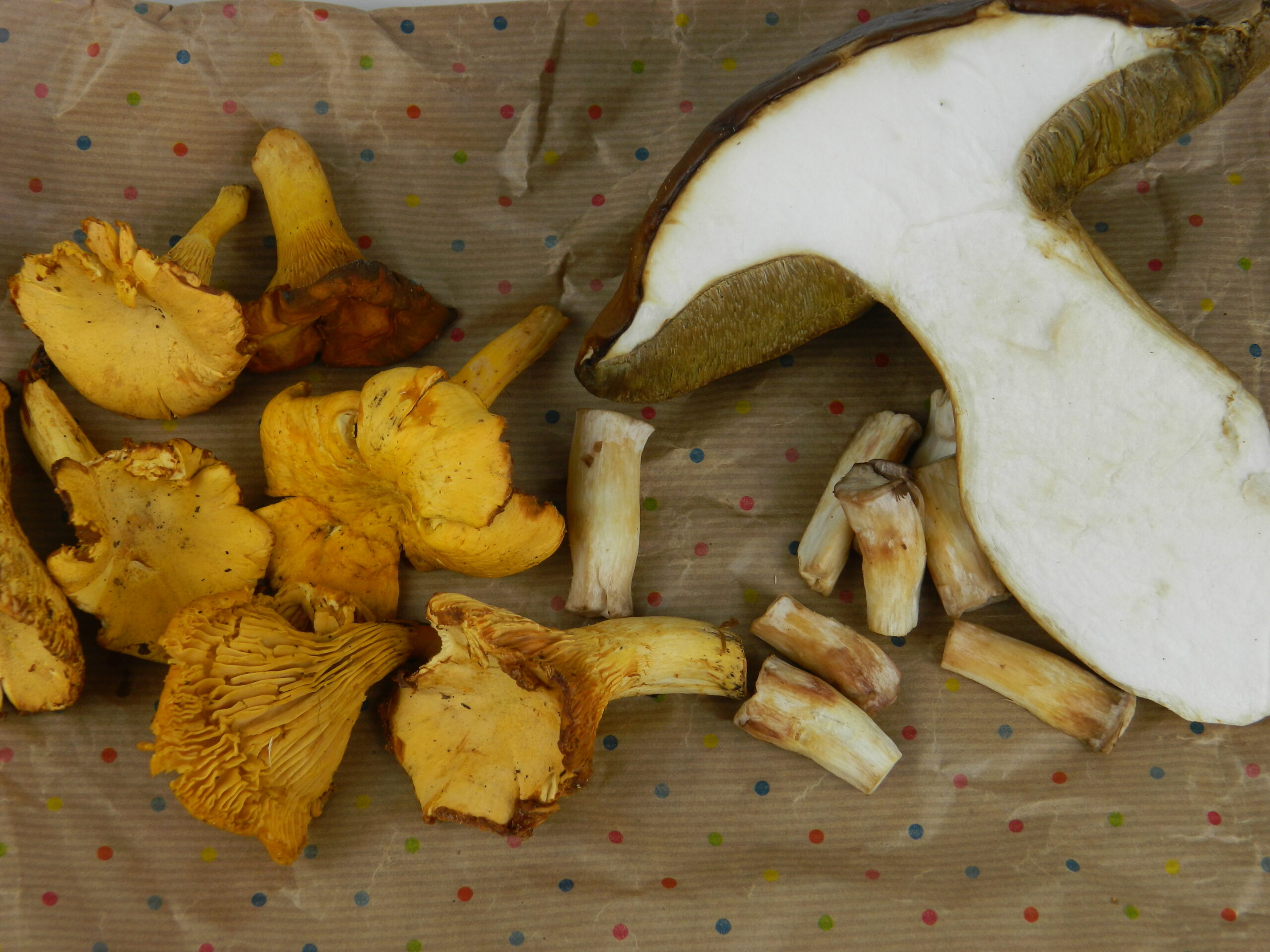 Chantarelles I personally consider a perfect fit for risotto. These golden beauties par excellence are typical for their fruity and peppery flavour. They create such an awesome taste and color within. They are a must in the Fall and your Creamy Mushroom Risotto, aren't they?
Penny bun or porcini equal to perfection. I purchased the best King Boletus, which I am not gonna even describe how aromatic it was. It almost makes me emotional how blessed I felt. Perfect for pasta. Let them be a hero and play with the taste, a bit of salt, cayenne pepper, fresh herbs, lemon juice, beautiful!
My Creamy Mushroom Risotto has been inspired by 2 favourite cooks: Michela Chiappa and Jamie Oliver. I really love the creaminess and flavours within. You just have to taste it during each of the steps. And I am not a rice person, let me tell you. Buon Appetito!
Total Time: 45 minutes
1 medium shallot, peeled and finely chopped
4 stalks of celery, washed, cleaned and finely chopped
3 handful of fresh mushrooms (I used Chanterelles, Porcini and Chestnuts)
1 handful of dried mushrooms, soaked in a warm water
A pinch of chili flakes
350g of good quality
Arborio Rice
1 litre of strong vegetable or mushroom stock
2 handfuls of Parmesan Cheese + to finish
1 tablespoon of crème fraîche
2 knobs of butter + to finish
Sea salt, black pepper
Olive oil
Instructions
Heat up a splash of olive oil in a wok on medium heat.Shallot and celery in. Sauté for about 4 minutes until soften.
Next, drain soaked dried mushrooms and roughly chop them. Do not throw the water you soak them in.
Add all the other hero mushrooms (fresh and dried) into the mix.
Flavour up with a pinch of chili and mix for another 2 minutes.
Rice in. Give it a good stir and start pouring the stock and mushroom water from the dried mushrooms. Cook rice until al dente and constantly baste with the stock and mushroom water. I used 1 cup of mushroom water and nearly 1 litre of vegetable stock.
Once the rice is done, take off the heat. Stir in 2 knobs of butter, good amount of Parmesan Cheese and 1 tablespoon of crème fraîche. Season with sea salt and pepper.
Cover with a lid and let it chill until serving.
Just before serving, sprinkle with some more Parmesan and add 1 more knob of butter. Creamy, juicy, delicious! Enjoy with a glass of dry white wine.
Makes 4 serves.
Get inspired. Sign up and receive favourites collected PLUS unique recipes.